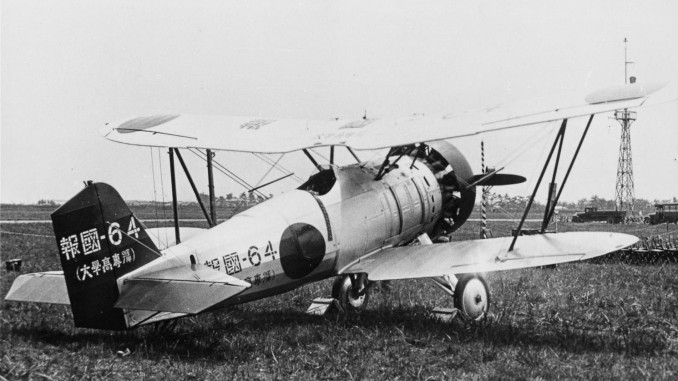 The design of the Nakajima A2N was loosely based on the Boeing Model 69 and Model 100 fighters, which had been imported into Japan in the late 1920s. The fighter was developed privately by Nakajima in anticipation of being accepted by the IJN, but the initial version powered by a Bristol Jupiter VI engine was rejected. An improved A2N1 with a Nakajima Kotobuki 2 engine was, however,  accepted.
Type 90 was adopted shortly after the Shanghai Incident had highlighted the deficiencies of the A1N, so adoption was relatively rapid. A number were still in service aboard the smaller carriers Hosho and Ryujo when the 2nd Sino-Japanese started, and these covered the initial landings around Shanghai as well as attacking Chinese airfields in southern China around the port of Canton.
The replacement of the A2N by the improved A4N and A5M fighters was already underway even as the war in China started. When Hosho and Ryujo returned to Japan in October 1937 they took the last of the Type 90s into a training role with them.
Nakajima A2N3 Type 90
Role
Carrier fighter
Crew
1
Powerplant
Nakajima Kotobuki 2 (580hp)
Speed (cruise/max)
103mph / 182mph
Ceiling
29,500ft
Range
270 miles
Armament
2x 7.7mm machine guns
Ordnance
60kg of bombs
Dimensions (L/W/H)
20ft 3in / 30ft 8in / 9ft 11in
Weight (empty/max)
2,304lb / 3,417lb