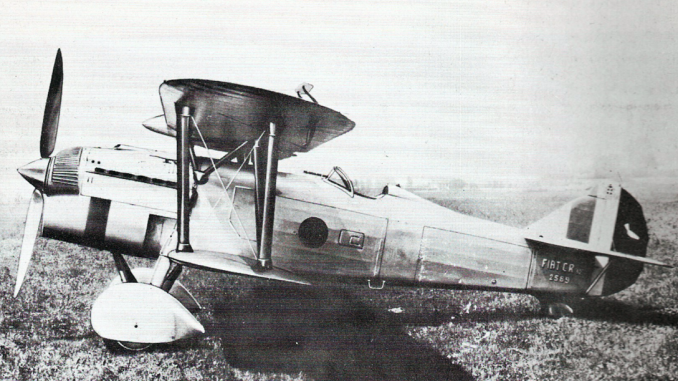 The Fiat CR.32, derived from the earlier CR.30, was a biplane fighter that saw service during the Spanish Civil War with the Nationalists and during World War II with the Regia Aeronautica. It was a staggerwing biplane with the standard armament for the era of 2 7.7mm machine guns. The aircraft was capable of well over 200mph but was also extremely agile, being used as a display aircraft by the Italians.
16 CR.32s were ordered for import by Chiang Kai-Shek in 1933, although by 1937 only 6 remained operational. Some pilots believed the CR.32 to be superior to the Hawk IIIs and Boeing 281s that were also available to the Chinese Air Force.
These fighters were involved in the aerial battles at Shanghai and Nanking and enjoyed some success, but by the time the capital fell in December 1937 all of the remaining CR.32s had been lost in combat or destroyed on the ground.
Fiat CR.32
Role
Fighter
Crew
1
Powerplant
1x Fiat A30 RA-bis, 600hp
Speed (max)
224 mph
Ceiling
28,900ft
Range
485 miles
Armament
2x 7.7mm machine guns
Ordnance
220lb bombs
Dimensions (L/W/H)
23ft 6in / 31ft 2in / 7ft 8in
Weight (empty/max)
3,210lb / 4,350lb