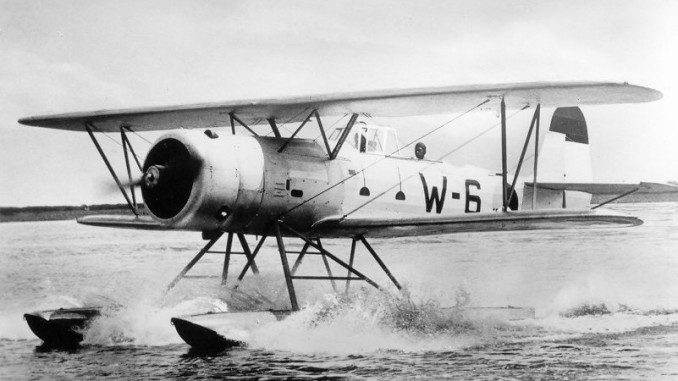 Known as the "W-Planes" in Netherlands East Indies service, the Fokker C.XI was a two-seat reconnaissance aircraft designed to operate from Dutch cruisers in European and Far Eastern service. It was ordered to replace the earlier C.VII which was rapidly approaching obsolescence, with a total of 14 examples being constructed.
C.XIs could be equipped with either a Wright R-1820 engine or a British Pegasus II, both delivering around 800hp. The biplane wings were arranged in sesquiplane form with the upper wing being larger than the lower; the two were joined together with N-braces. The wings were wooden with fabric covering, whilst the fuselage was constructed from tubular steel, also with a fabric covering. The design featured a semi-enclosed canopy for greater crew comfort, the C.XI becoming one of the earliest biplanes to include such a covering. Despite that fact that only one Dutch cruiser was fitted with a catapult, all C.XIs were designed to be strong enough to withstand catapult launches.
When the European war engulfed the Netherlands the final Fokker C.XI was flown to Britain, before being crated and shipped out to the Indies to join the others. Half of the seaplanes had been lost to accidents even before the attack on Pearl Harbor. When the Pacific War broke out, C.XIs initially operated from cruisers such as the Java, De Ruyter and Sumatra but they were soon detached to land bases. A lack of spare parts was a continual problem and for the most part the seaplanes remained grounded.
By the time that Java fell in early March 1942, all of the remaining C.XIs had been destroyed to prevent them from falling into Japanese hands, with none surviving to escape to Australia.
Fokker C.XI Specifications
Be the first to comment