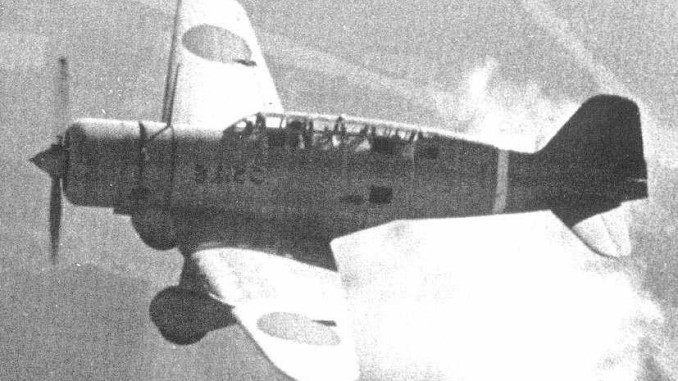 The Mitsubishi Ki-15 was developed for the Japanese Army in response to a 1935 request for designs for a new high-speed reconnaissance aircraft. The result was a low-wing monoplane with fixed landing gear which, despite a relatively weak engine, was almost as fast as contemporary fighters. A small number were sold to civilian operators, with one of these setting the record for a Tokyo to London flight, arriving in time for the coronation of King George VI.
The original Ki-15-I featured a Nakajima Kotobuki engine that was both low powered and obscured much of the forward view. This engine was replaced by a Mitsubishi Ha-26 in the Ki-15-II, increasing both speed and visibility, modifications which were successful enough to prompt the Navy to buy a number of the revised aircraft under the designation C5M1 Type 98 Reconnaissance Plane.
The Ki-15 and the C5M both served in China, acting as long range reconnaissance aircraft and occasional light bombers. Their most significant role was to act as pre- and post-strike observers for heavy bomber raids on Chungking and Chengu, during with they reported on weather conditions as well as bombing results. They also carried out a similar role during the early months of the Pacific War as Japanese forces spread out across Malaya, the Philippines and the Netherlands East Indies.
The multiple designations of the Ki-15 caused Allied intelligence numerous problems in identifying the aircraft, particularly during the early months of the conflict. An early American recognition manual includes 4 potential aircraft which all appear to be related to the Ki-15: a type 97 bomber, a type 98 bomber, and Mitsubishi 'Karigane' and 'Kamikaze' bombers. Eventually though it was realised that there was a single distinct type, and therefore the single codename "Babs" was assigned to both the Army Ki-15 and Navy C5M versions.
Mitsubishi Ki-15 Type 97 Specifications
Mitsubishi Ki-15-I
Role
Command Reconnaissance
Crew
2
Powerplant
1x Nakajima Hikari 3 (770hp)
Speed
298mph (max)
Ceiling
37,400ft
Range

1,491 miles (external)
Armament
1x Type 92 7.7mm Machine Gun

Ordnance
551lb bombs
Dimensions
28ft 6in (length)
39ft 4in (wingspan)
11ft 0in (height)
Wing Area
219 sq.ft.
Weight
3,084lb (empty)
4,482lb (gross)
5,071lb (max)
Mitsubishi Ki-15-II
Role
Command Reconnaissance
Crew
2
Powerplant
1x Nakajima Ha-25 (1,000hp)
Speed
317mph (max)
Ceiling
37,400ft
Range

1,491 miles (external)
Armament
1x Type 92 7.7mm Machine Gun

Ordnance
551lb bombs
Dimensions
28ft 6in (length)
39ft 4in (wingspan)
11ft 0in (height)
Wing Area
219 sq.ft.
Weight
3,510lb (empty)
4,826lb (gross)
5,470lb (max)
Be the first to comment