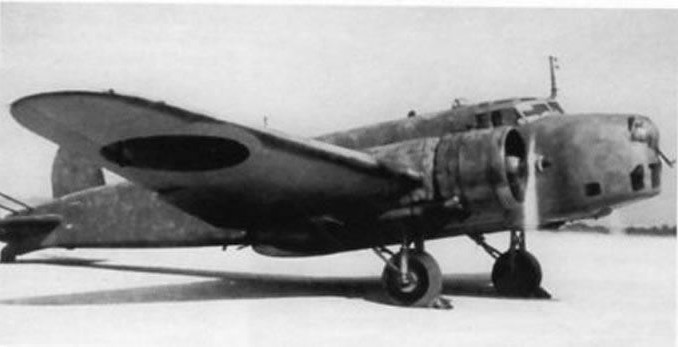 The Fiat BR.20 was regarded as one of the finest bombers in the world when it made its debut in 1936. It was ordered after Fiat responded to a Regio Aeronautica request for designs for a new medium bomber, and it was accepted along with the SM.79 and Z.1007 tri-motor designs.
The BR.20 was one of the first all-metal bombers in the world, and the first such in Italian service. Unlike the SM.79 and Z.1007 it featured only two engines: Fiat A.80 RC 41s capable of generating 1,000hp, enough to propel the aircraft along at 270mph.
85 Fiat BR.20s were ordered by the Imperial Japanese Army Air Force to replace the Mitsubishi Ki-1 and Ki-2 bombers, which were obsolete by 1937. The Mitsubishi Ki-21 was expected to become the main AAF bomber but production of this type was very slow, and so the BR.20 was ordered as a stopgap.
BR.20s equipped the 12th and 98th Sentai, who began transitioning to the Fiat bomber in early 1938. They began flying missions against Chungking and Lanzhou in June 1938, suffering heavy losses over these cities due to the complete lack of fighter escorts. The 12th Sentai re-equipped with the Ki-21 in July 1939, followed by the 98th in September, ending service of the BR.20 with Japan.
The BR.20 was assigned the Allied Reporting Name "Ruth" in 1942.
Fiat BR.20 Cicogna Specifications
Fiat BR.20M Cicogna
Role
Medium bomber
Crew
5
Powerplant
2x Fiat A.80 R.C.41 (1,000hp)
Speed
211mph (cruise)
273mph (max)
Ceiling
26,250ft
Range
1,709 miles (internal)
Armament
3x Breda-SAFAT 12.7mm Machine Gun

Ordnance
3,527lb bombs
Dimensions
54ft 8in (length)
70ft 9in (wingspan)
15ft 7in (height)
Wing Area
797 sq.ft.
Weight
14,330lb (empty)
22,270lb (max)
Number produced
279
Be the first to comment